The Langdon & District Chamber of Commerce holds various meetings, educational sessions and networking events throughout the year. Most events are open to all members and the public unless specified. Members wishing to add an event to the calendar, please contact your Executive board.

Golden Horseshoe Classic Golf Tournament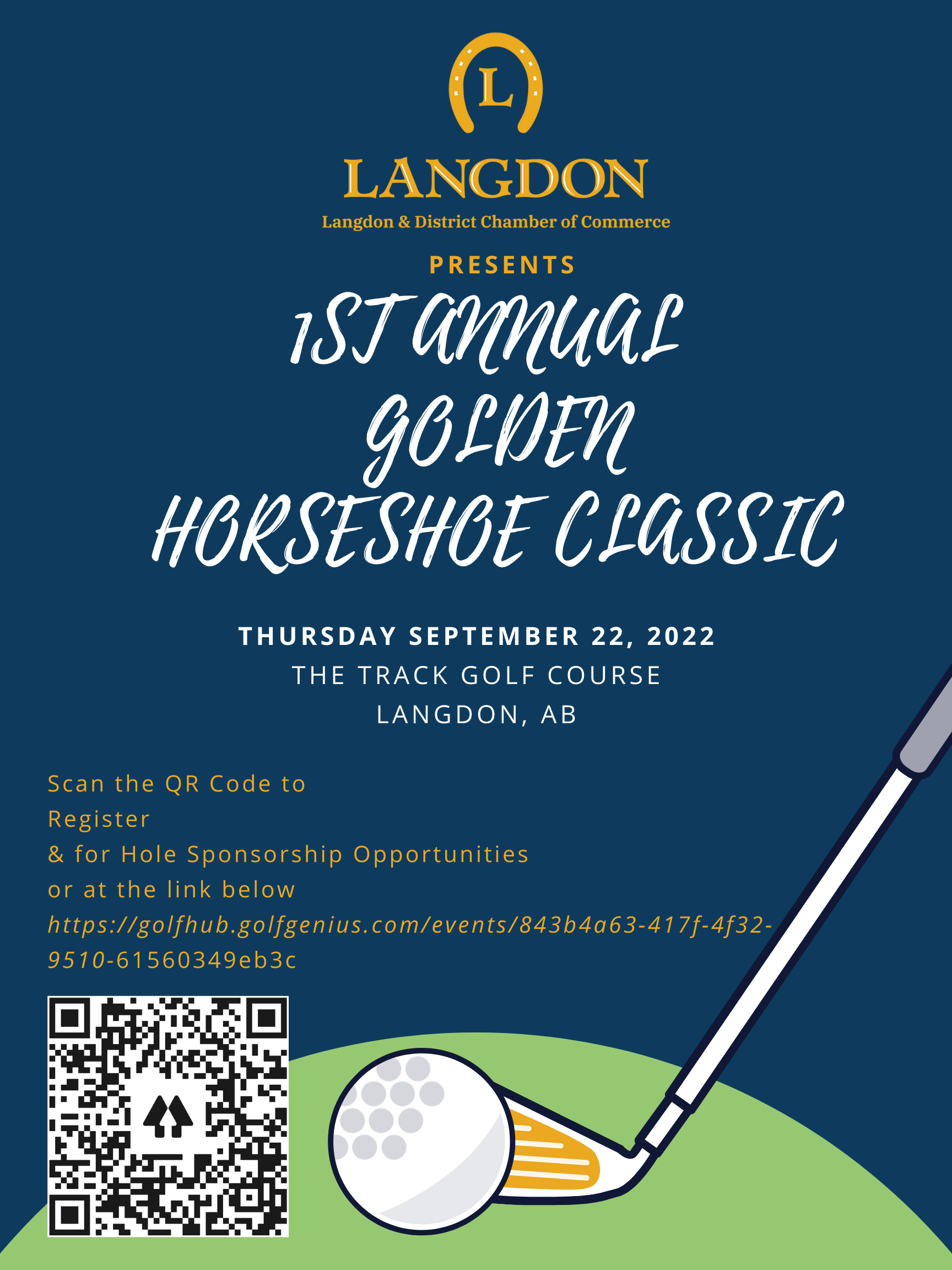 Join the Langdon & District Chamber of Commerce in celebrating their 10th Anniversary as a chamber. 
The Chamber is very excited to bring this inaugural event to the Hamlet of Langdon and support our local business community. The LDCC is celebrating its 10-year anniversary as a chamber on May 4th 2022. The golf tournament will not only be a chance to celebrate this anniversary but serves as a way for local businesses to reconnect with one another and their consumers.
Date: Thursday, September 22, 2022
Time: 9:00 AM
Where: The Track Golf Course, 333 Boulder Creek Drive, Langdon, AB
Cost: $115 per player (includes: green fee, power cart rental, prizes, meal following tournament)
Schedule: 
Arrive at the golf course to check-in.
9:00 AM
Play Golf!
Enjoy a light buffet meal provided by The Track during the prize presentation
REGISTER HERE – https://golfhub.golfgenius.com/events/843b4a63-417f-4f32-9510-61560349eb3c