The Langdon & District Chamber of Commerce holds various meetings, educational sessions and networking events throughout the year. Most events are open to all members and the public unless specified. Members wishing to add an event to the calendar, please contact your Executive board.

Small Business Week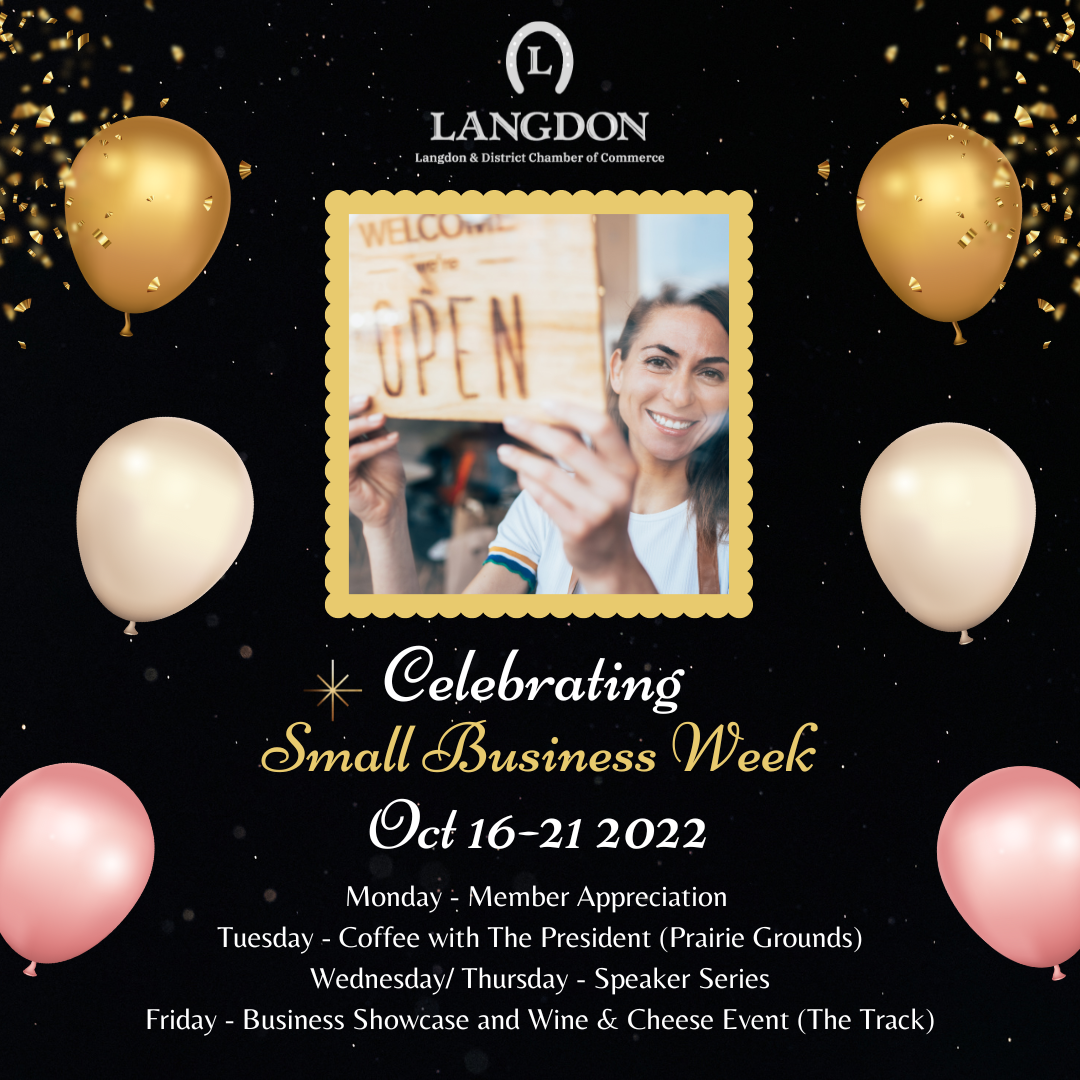 The Langdon & District Chamber of Commerce is celebrating Small Business Week!
For the week of October 16th – 21st we will be celebrating our amazing small businesses in Langdon!
Monday will be Member Appreciation Day. We will be visiting our members businesses with a special gift.
Tuesday will be Coffee with the President at Prairie Grounds Coffee House. Come grab a coffee on us from 8 to 11am!
Wednesday and Thursday we will be offering FREE in person and online Speaker Series seminars to support your business.
Friday we will be hosting a Business Showcase at The Track Golf Course from 2 – 5pm. Open to all businesses to showcase their business or sell products. Opportunities for students in grades 10 and higher to look at potential careers or jobs on offer. Booth and table spaces will be available shortly on our website for purchase. Following the showcase will be a Wine & Cheese event from 7pm to 10pm to network and enjoy a fantastic evening of fun, wine and appetizers. Tickets will be on sale shortly!
Keep an eye out for more details to follow.