Welcome to the Langdon Chamber of Commerce
What's New
SAVE THE DATES
Chamber Events: (See Calendar tab at the top of the page for more details)
Member Meeting **NEW TIME**- September 14, 2022 @ 7 pm
**NEW DATE** – 1st Annual Golden Horseshoe Classic Golf Tournament – September 22, 2022
Small Business Week – October 16-22nd *Keep an eye out for more details on upcoming events & seminars
Who We Are
The Langdon & District Chamber of Commerce is a local not for profit organization comprised of local business owners with a passion for the Hamlet of Langdon and surrounding area. Together we navigate the ups and downs of business through networking and learning opportunities, while advocating for businesses as well as the growth and development of the area in a way that benefits all involved in the community.
BOARD OF DIRECTORS
President: Carla Lomenda (Carla Lomenda Coaching)
Vice President: Peter Loats (Greencor Developments)
Treasurer: Terri Torraville (Indus Graphics)
Secretary: Krista Tardiff (Meech Creek Contracting)
Executive Assistant: Kristen White
 Communications: Megan McLeod (The Track Golf Course)
Membership: Alanna Wiebe (Krokus Collective)
Community Liaison: Rachael Wurz (Universal Laser Designs)
Director at Large: Dan House (Caladan Properties)
Director at Large/Membership: Jason Anderson (Jason Anderson Re/max) & Raelene Nichol (Re/Max Prime)
What is a Chamber of Commerce?
With over 100 years in the province of Alberta, the Chamber federation is a grassroots, community-driven membership organization. A Chamber of Commerce is the voice of business. Chambers harness energy, champion ideas, and collectively move forward sensible solutions for small business. They advocate on behalf of the business community at all 3 levels of government and are successful in these efforts due to their non-partisan nature. Chambers provide solutions to businesses' toughest problems, overcome barriers to growth, and work to build welcoming and inclusive business communities. Chambers serve to ensure the interests of the business community are at the forefront of municipal, provincial and national decision making. Many chambers provide educational opportunities and host events that showcase and celebrate local business successes through a variety of creative marketing efforts.
While many chambers are staffed, volunteers are key to the chamber's success. The Board of Directors provides leadership, sets goals, volunteers time and expertise to keep the Chamber of Commerce moving forward. Chambers are funded through membership fees, partnerships with like-minded organizations, sponsorships and a variety of events like speaker series and trade shows.
Despite common misperceptions, Chambers are not banks or government organizations. It is important that people and businesses are made aware that chambers are not-for-profit, membership-driven organizations.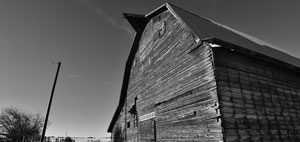 APPLY TODAY
Membership Application
---
We welcome all businesses, and those passionate about the future of Langdon to apply for membership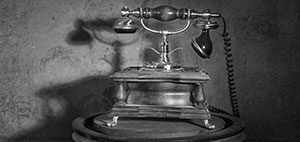 IMPORTANT!
Langdon Information
---
All the important and frequently needed phone numbers for Langdon, and Rocky View County
WHO DO I CALL?
Business Directory
---
A one stop page to get in touch with LDCC business members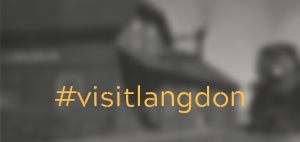 #VISITLANGDON
digital platform
---
 For all things Langdon – from recreation, businesses, charities, and investment opportunities
A Rich History and a Vibrant Future
The Hamlet of Langdon has a rich western prairie heritage dating back over a century. When the Canadian Pacific Railway moved across the prairies serving the needs of the families who flocked to the area for the rich ranch and farmland. The firm, Langdon & Shepard, was subcontracted by the Canadian Pacific Railway to establish service to the large prairie east of Calgary and they created the Langdon station, which became the heart of the community.
By 1892, the post office, and an additional store, as well as four houses, were built. A telegraph office was added to the community in 1899. During the early 1900s, Langdon underwent rapid growth with a population of around 800 persons. Development of the community continued with the construction of a bank, general and hardware store, hotel, drug store, newspaper and lawyer's office. Langdon was incorporated as a village in 1908, which would be later dissolved in 1946. The bustle of activity in the early industrious years of the 1920s brought the population to approximately 2,000 residents.
Community Spirit was at the heart of day to day life. Streets in Langdon today are aptly named in honour of the homesteading families that gave life to Langdon over a century ago, a way of having history live on. The Community of Langdon became well known as the "GOOD LUCK TOWN" around 1908, in part due to the lack of deaths in the area over a 25-year period. Langdon was also located on the horseshoe shaped railway turnaround, adding to the Good Luck Town status. This horseshoe, however, is not very traditional, as it is upside down in appearance, pouring Good Luck to those who reside within the community.
Located within the Eastern boundaries of Rocky View County, the Hamlet of Langdon has changed a lot over the last decade. Conveniently located just short drive from the Cities of Calgary and Chestermere and the Town of Strathmore, Langdon is home to over 5,000 residents and hundreds of businesses dedicated to serving the community.
LDCC Mission Statement
The Langdon & District Chamber of Commerce is a leading organization dedicated to serving Langdon, regional businesses and community prosperity through advocacy, access to leaders, economic development, networking and business education
Why join a Chamber?
Chambers offer opportunities to connect and get involved
Membership is an investment in the present and the future of a community's welfare
Every member has a vote on matters the chamber is involved in
Chambers offer a variety of valuable opportunities
The cost of membership can be easily recovered by access to the many preferred member rates and exposure for businesses
Who can join as a member?
Any business or person who believes that a vibrant business community is the foundation of a strong place in which to work and live.
All are welcome – there is something for everyone!