Stay up to date on all things Langdon, Langdon & District Chamber of Commerce and Rocky View County. Here you will find newsletters, LDCC meeting minutes, RVC Council updates, Letters to and from different levels of Government Officials, and local updates.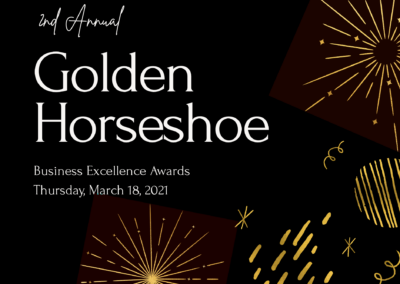 Congratulations to this years nominees and Top 3! Join us on March 18th, 2021 as we announce this years winners - REGISTER HERE 2021 Golden Horseshoe Business Excellence Awards Small Business of the Year To the Point Shooting Clinic Langdon Firehouse Bar & Grill Prairie Grounds ...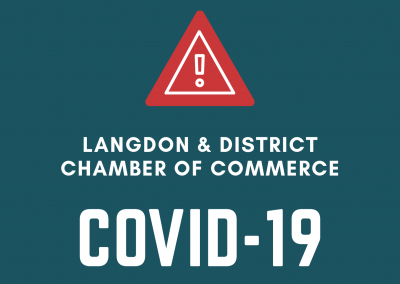 Due to Alberta's high case numbers, aggressive action is required now to protect our health system from being overwhelmed. The current situation is critical. These mandatory restrictions apply provincewide and will be in place at least until January 12, 2021. Health officials are ...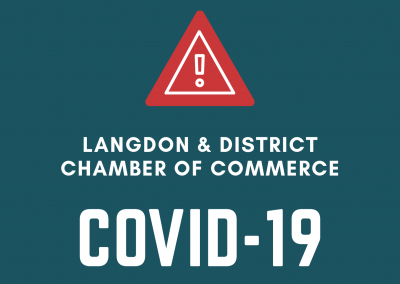 New measures at a glance Unless otherwise stated, the following mandatory restrictions come into effect Nov. 24 and will be in place for at least three weeks. 1. See list of communities under enhanced status (purple areas) 2. See list of affected communities in the Calgary area and ...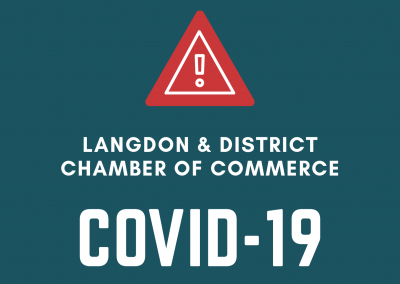 We are very sad to announce the recent restrictions put into place by the Government of Alberta in the fight to lower to curve of COVID-19 transmissions. The businesses impacted have worked diligently to ensure their participants and patrons are safe at all costs. This is not a shut down, but ...
Board of Directors Meeting Minutes Date:  November, 10 2020    10:00 AM / CONFERENCE ROOM or VIA ZOOM Attendees 2020/2021 LDCC Board of Directors Agenda Call to Order 10:20am Roll Call: Alysha Bates, Terri Torraville, Lana Seddon, Peter Loats, Krista Tardiff, Carla ...
Through a grant, Rocky View County and their economic recovery team has provided funding for the Langdon Fieldhouse to receive a water line. Construction was completed this past week by Rocky View Utility Corp. Water is to be supplied by Langdon Water works. And a special thank you to Trust ...