Rocky View County residents can support waste reduction all year long by recycling more than 500 different household electronics items — including small appliances; audio visual and telecom equipment; power and air tools; and electronic games, toys, and musical instruments — at all County transfer sites, as well as partner recycling depots in Cochrane, Airdrie, and Crossfield.
Some of the lesser-known items accepted for recycling include hair dryers, vacuum cleaners, fans and space heaters, cameras, drills, saws, residential air compressors, and electronic ride-on toys. Exempt materials include lamps, lawn and garden tools, and garage door openers — these must continue to be included with household garbage.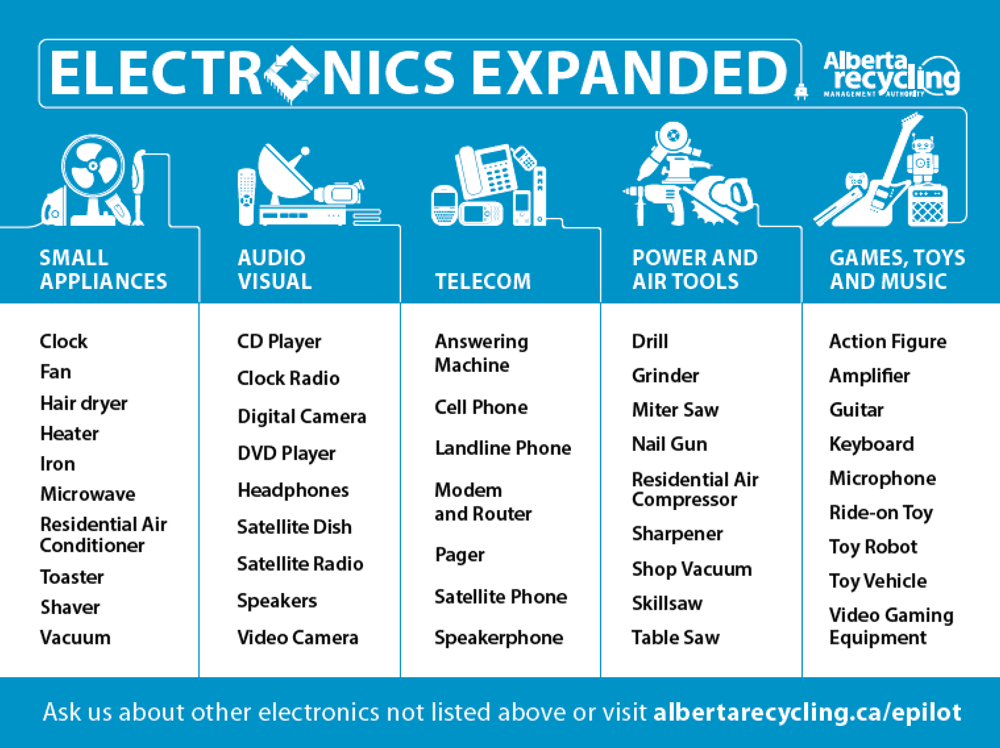 Rocky Viewers recycled more than 25 tonnes of electronics in 2019. Diverting these and other materials out of the waste stream shows residents are keen to do their part to preserve the environment for future generations. In addition to electronics, residents may recycle tires, paint, household hazardous waste, textiles, oil, and agriculture plastics year-round at any transfer site as well as various special collection days held throughout the year.
Rocky View County is committed to providing convenient recycling options that support the broader goal of waste reduction. For more information about County recycling programs, visit the Garbage & Recycling section of this website.