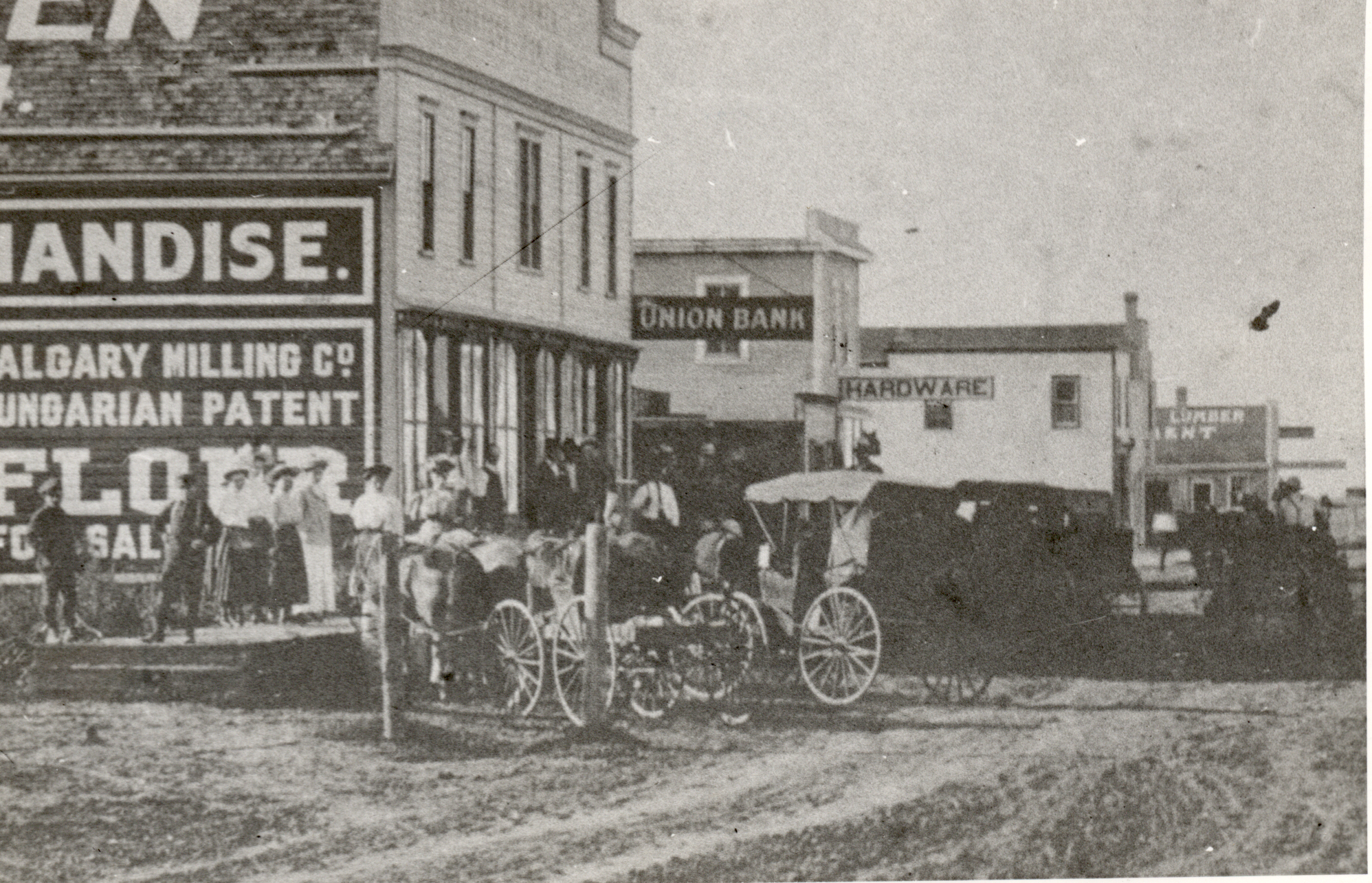 Langdon was founded in 1882 during the colonization of the west. The town was named after Robert Bruce Langdon, a contractor who helped build the Canadian Pacific Railway (CPR). Prior to its construction, Southern Alberta was home to Indigenous tribes, the Mounted Police, at least four missionaries, as well as a few ranchers, traders and settlers. Originally deemed not suitable for farming, it was viewed as an undesirable place for settlement and therefore left mostly untouched. That all changed when the CPR, along with a few other rail companies, embarked on the construction of rail lines throughout Southern Alberta. These new lines made Calgary and Medicine Hat primary division points with Langdon and Gleichen acting as the main trade and distribution centers.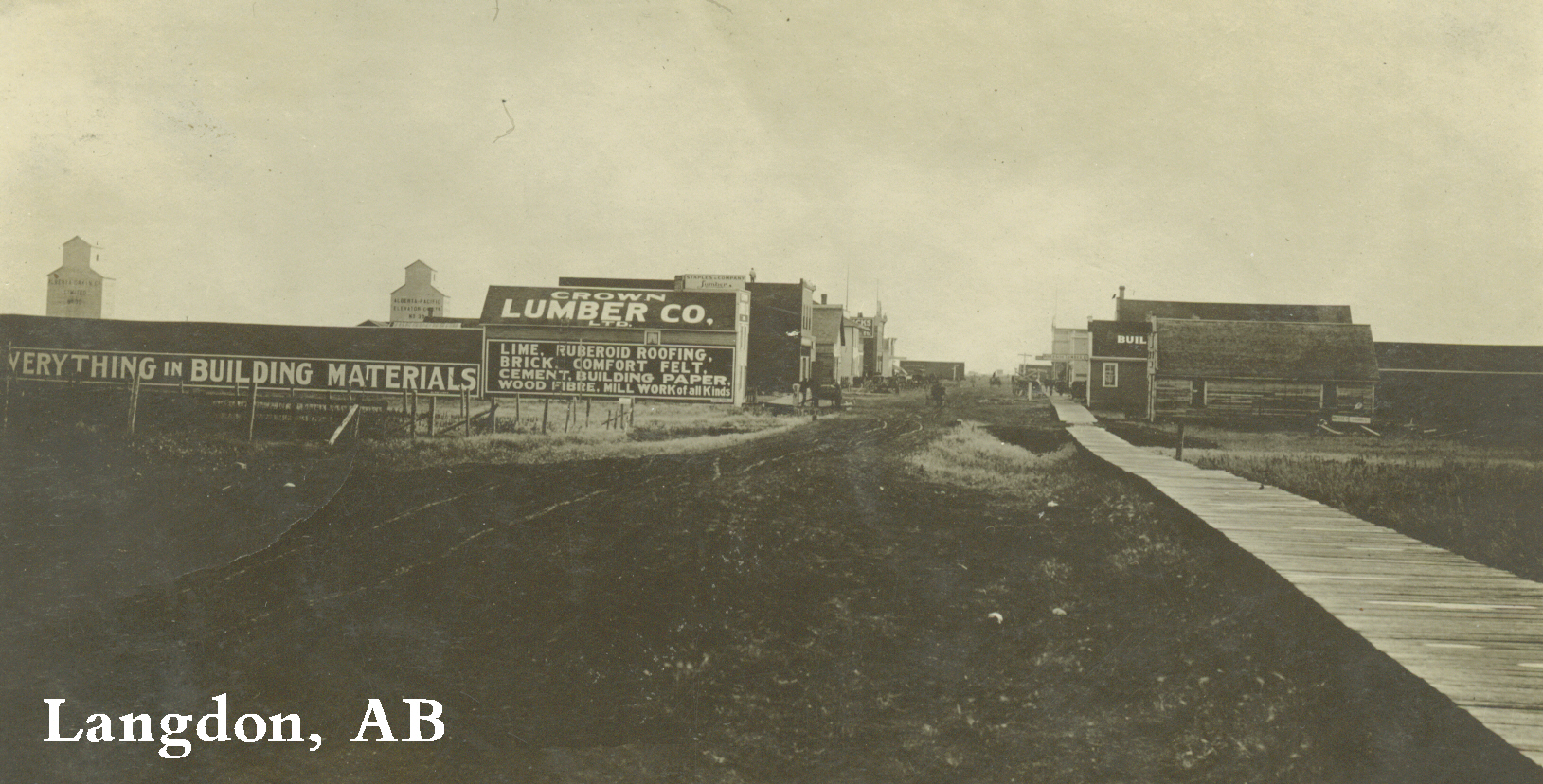 Langdon Mainstreet Looking South
The railway facilitated opportunities for economic growth, but it was the migration of Mormons from Utah to Cardston, Alberta, that allowed Langdon to truly flourish. The Mormons brought their own irrigation system, which was very advanced and the first of its kind in Canada. As the surrounding area was developed, opportunities for homesteading opened, and selling land adjacent to Calgary was encouraged. 
Robert Bruce Langdon was born on Nov 24, 1826, in New Haven, Vermont. Mr. Langdon moved to Minnesota in the 1860's where he served as a state senator from 1873 -1881, before coming to the Calgary area to help build the railway. He co-founded Langdon and Shepherd, a subcontracting firm of CPR that built the line east of Calgary. His company was responsible for building many roads, bridges, buildings, and railways during its time.
Mr. Langdon died on July 24, 1895, from a rumored railway accident. He left a legacy across North America; Langdon, Alberta, Langdon, Minnesota, and Langdon, North Dakota are all named in his honour.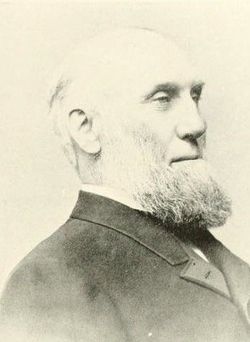 At the time of its conception, Langdon was known to be the best location for oat farming in the west. The original price for land was about $15 an acre. Newcomers were attracted to Langdon for its virgin farmland, suitability for livestock and ease of obtaining farming supplies from nearby Calgary. 
Settlers envisioned Langdon becoming a main railway centre, as it was a market town for many surrounding residents. Farmers in the area would travel long distances to Langdon for supplies. In 1892, Roy Cowen opened Langdon's first store, providing goods to visitors and Langdon's 21 residents. Not long after that, Langdon started to see exponential growth.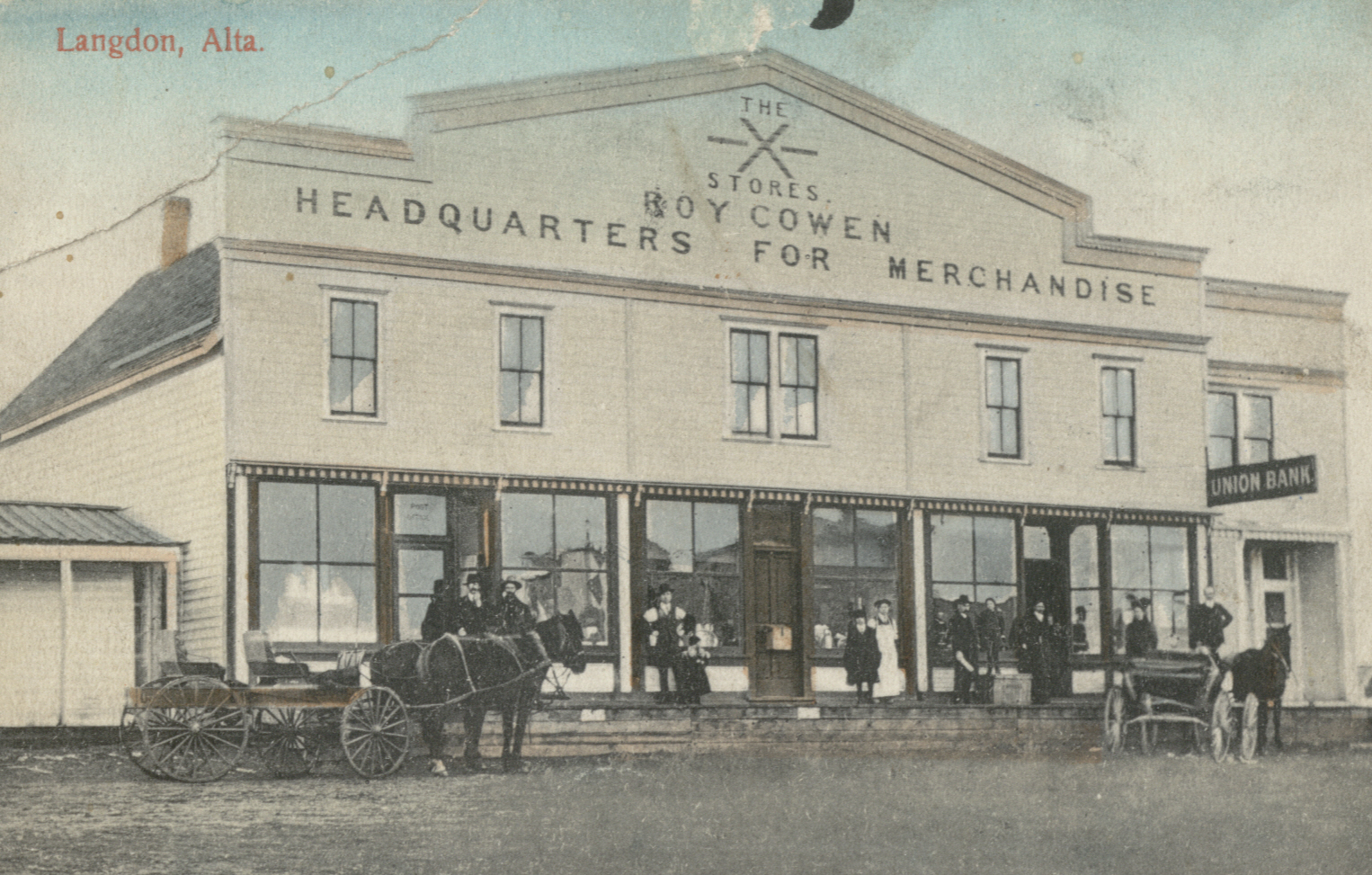 A TRIBUTE TO THE BLACKFOOT NATION
Before Southern Alberta was colonized and Langdon was born, the area was home to the Blackfoot tribe, Siksika. Historically, Langdon was an important place for Blackfoot People as it acted as a mid-way point along their established trail leading from Gleichen to what is now known as Forest Lawn in Calgary. Approximately 40 teepees could be seen spread amongst the park when they passed through. The Blackfoot people were nomadic and followed the vast herds of buffalo, living off the land with no more than required. They lived with a deep respect and knowledge for nature and moved without restriction between Canada and USA before borders were established.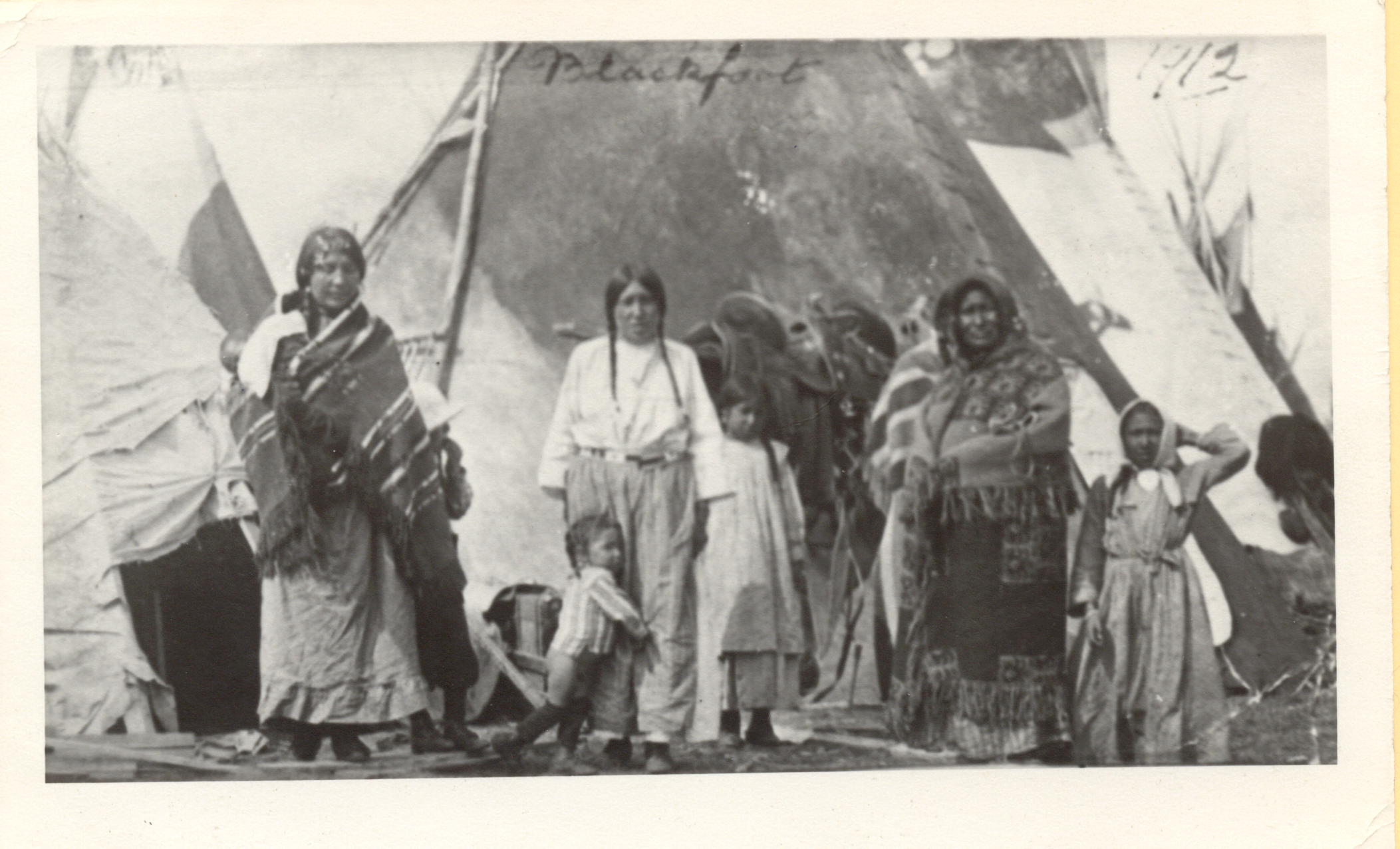 Unfortunately, colonization is not without a horrific past and is a part of history that must be remembered and honoured. During Langdon's development, the Blackfoot people were restricted to reservations, unable to leave without a permit. Blackfoot children at the time would have been sent to one of the surrounding residential schools. The closest school to Langdon was Old Sun Residential School, located in Gleichen, which operated from 1886 – 1978 (92 years!). 
To date, there have been over 4,000 unmarked graves found at residential schools across Canada. Today, settlers to Canada and Indigenous peoples stand together in mourning the loss of thousands of Indigenous children and work to create a more just and harmonious future.

Langdon became official in 1899, and by 1920, Langdon was a well-established community that had a hotel, several stores, two barber shops, a drug store, a bakeshop, two restaurants, a lawyer's office, and several other local businesses and services. However, the town's advancement wasn't without its fair share of challenges. The whole town flooded with three feet of water in 1903, and in 1913 a fire destroyed a few buildings, including the bakeshop. 
On May 24, 1908 Langdon was declared a village with a population of 800 residents. It was coined the "Good Luck Town", as zero deaths had occurred in the 25 years! Unfortunately, its luck seemingly ran out in 1908 when the typhoid epidemic occurred.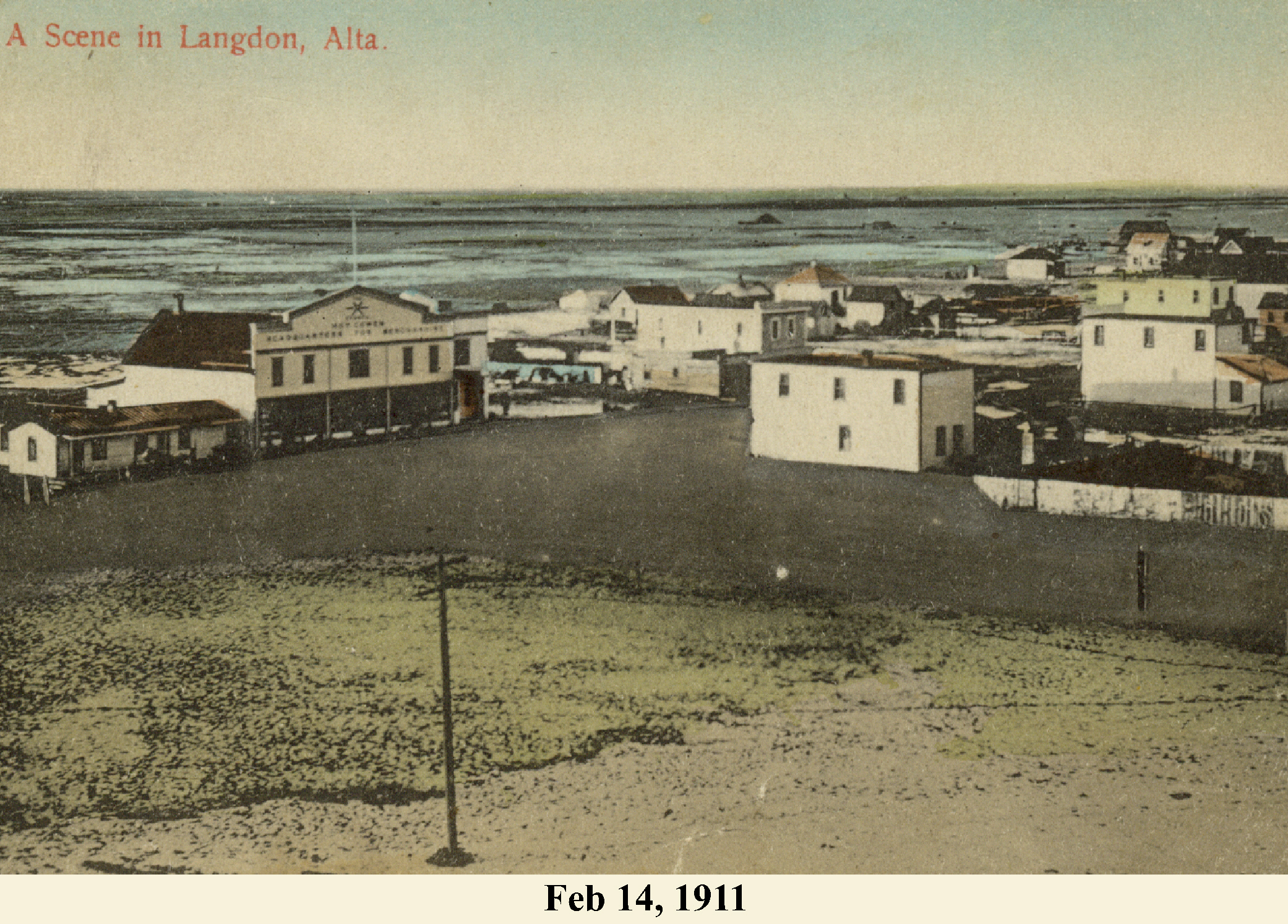 In recent years, Langdon acquired a grocery store, a Tim Hortons, a Dairy Queen, four liquor stores, a golf course, several restaurants, a medical centre, two dentists, two pharmacies, two churches, two schools, two gas stations, a car wash and a number of other shops and services. New additions currently breaking ground include a high school and a library. 
Every year in the summertime, Langdon hosts the community wide celebration "Langdon Days", with a parade, beer gardens, car show, ball tournaments, kids carnival and a vendor village, drawing in visitors from all over Alberta.
Despite the ups and downs along the way, the "Good Luck Town" has never lost its charm. It has a homey small-town feel with friendly faces and peaceful nature. 
…And you never know, you might just find yourself a bit of luck while you're here!
✔ Indus – a neighbouring town to Langdon – was named after the constellation called Indus in the southern hemisphere. Indus (the constellation) was discovered by a Dutch astronomer named Petrus Plancius in the 16th century and translates to "the Indian." Naming the town  Indus was an apparent tribute to the Indigenous tribes that called the area home.
✔ All of the original town streets were named after families that lived in Langdon at the time, such as Anderson, Nesbit, Welshimer, Lloyd, Wenstrom, and Henderson to name a few!
✔ A Langdon tenant Eva Coo was arrested in the early 1900s for deliberately driving over a man and killing him. She was sentenced to the death penalty.
✔ Mr. Langdon held a love for gambling and was known for being quite the Poker player. He taught many men how to play along his travels and triumphed consistently until he was eventually out-won by the British and returned home to Chicago.
✔ Landgon has always been a safe haven for religious folks. Even in the early days, Langdon had five churches! However, past residents joked that you could never really get every single townsperson in church at the same time.