Signing up for our monthly Chamber Chatter newsletter is the first stepping stone into discovering what becoming a member to the LDCC is all about.  Stay connected, informed, and engaged with the local business community, gain access to valuable information about the chamber's activities, events & initiatives.
Join the Chatter today!
---
By submitting this form, you are consenting to receive marketing emails from: Langdon & District Chamber of Commerce. You can revoke your consent to receive emails at any time by using the SafeUnsubscribe® link, found at the bottom of every email.
Emails are serviced by Constant Contact
Stay up to date on all things Langdon, Langdon & District Chamber of Commerce and Rocky View County. Here you will find newsletters, LDCC meeting minutes, RVC Council updates, Letters to and from different levels of Government Officials, and local updates.
Here is a brief summary of the decisions of Rocky View County Council at the October 22, 2019 Council Meeting. This is a general overview of decisions only. Details of the agenda items can be found in the meeting's agenda and details on the specifics of the decisions can be found in the ...
The Langdon & District Chamber of Commerce would like to thank all nominees and their volunteers for their hard work and dedication during the recent federal electoral process. Your dedication to both the riding of Bow River and Canada is admirable and we wish all candidates the best, and ...
Please find below the link for the Request for Pre-Qualification (RPQ) for the Langdon Quad Diamond Complex that was posted on Alberta Purchasing Connection (APC): Opportunity: CLICK HERE Langdon Quad Diamond Complex Reference Number:AB-2019-05549 Solicitation Number: RPQ ...
Over a decade ago, Rocky View County and Rocky View Schools acquired land for the future Langdon High School. With the help of a dedicated group of concerned parents, the land was deemed shovel ready in 2018, and yet was not on the approved project list presented by the previous government. ...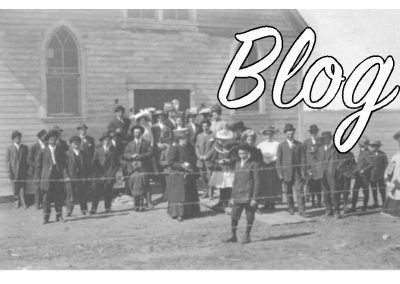 Yesterday's ruling at the Calgary Metropolitian Regional Board Meeting was extremely disheartening and disappointing. The purpose of the CMRB is for municipalities to work together and plan for the future in a responsible and sustainable way. The proposed changes RVC submitted to the CMRB were ...
Below is the official Media Release by Rocky View County in response to the ruling on September 20, 2019 by the CMRB on the amendments to RVC Municipal Development Plan. Economic growth stifled by regional protectionism Friday, September 20, 2019 Rocky View County officials are concerned ...