Value Added Benefits
As a member of the Langdon and District Chamber of Commerce you are entitled to these exclusive benefits.
If your business has an offer they would like to extend to  members, please send the details to info@langdonchamber.ca
Elavon
Payment Solutions Built for You

Elavon is the innovative, secure, and global partner for your payment processing needs, whether you do business online, mobile, or in-person.
What is Elavon offering?
Elavon offers flexible payment solutions structured to give you the opportunity for greater growth and profitability. We provide some of the fastest funding in the industry, so you can better manage cash flow and your business operations. Not only that, members who take advantage of Elavon's payment solutions will receive our preferred pricing.
Who can benefit from this program?
Our program benefits all chamber members. No matter your industry, Elavon offers payments solutions that can help you streamline your operations and take your business to the next level.
Businesses of every size and industry can benefit from this program.
How does this help my business?
As the Alberta Chambers of Commerce's trusted partner for payment processing, we are offering members exclusive pricing on a range of payment services, including:
• Exceptional rates on processing fees
• Preferred pricing for equipment and services
• Interchange Plus Pricing
• Free cost comparison analysis
• No contract, no cancellation fees
Whether your business needs a simple way or a sophisticated solution to accept payments, we can help you find the right tool so you can focus on running your business.
How do I get started?
For chamber members looking to take advantage of the this program, please connect with us by filling out the form (
) or call 1.844.935.3621 to learn about the options available to meet your unique business needs and take advantage of your members-only discounted pricing.
For chamber leaders seeking to offer this exclusive program to your members, please contact Philip Jung at philip.jung@elavon.com.
Esso/Mobil
Maintain control, save time and money with the Esso™/Mobil™ Buisness Card Program

Whether you're a single sales force or a large fleet the Esso/Mobil Buisness Card program will give you exceptional fuel savings and help you manage your costs. Esso proudly has over 2,000 Esso and Mobil stations accross Canada.
Member buisnesses and their employees save 3.5¢/liter off retail posted prices.
Pamela Phillip, Regional Sales Manager, Prairies
Cell: 780-340-8746
Email: pamela.phillip@wexinc.com
Petro Canada
 Take control over your fleet's operating costs and have more time to spend on growing your buisness.

Petro-Canada is please to offer you the following benefits through the SuperPass fuel card:
Discount of 3.0¢ per liter all grades of retail gasoline

Discount of 3.0¢ per liter all grades of retail diesel


Save 20% on car washes.
Discounts apply to purchases at Petro-Canada retail locations. 
Fill out the application form to sign up or contact
Chambersplan Group Insurance
Simple. Smart. Stable.

Employee benefits are an important tool used by employers to attract new employees and retain experienced ones. The Chambers of Commerce Group Insurance Plan® is Canada's largest group benefit program for small businesses, serving over 30,000 firms. If you are a Farm or Ranch we can build a plan for you too!
Contact your local chamber or visit www.chamberplan.ca for a free quote today!
Foster Park Brokers
Our specifically Tailored program offers preferred rates for your Chamber and your members insurance needs.
Including coverage for:
Commercial Property & General Liability
Directors & Officers Liability (Non-profit and for-profit entities)
Special Events Coverage including Host Liquor Liability
Specialty Coverages including

Professional Errors & Omissions
Crime
Cyber… and much more
Through their highly regarded and experienced team of professionals, Foster Park delivers exceptional standards of service, competence, and a competitive pricing advantage. To find out more about the Chamber Advantage with FPB
Contact: Wanita Quaia, Account Executive
Direct: 780-930-4399
Fax: 780-486-0169
Email: Wanita.quaia@fpb.ca
Peninsula
Get employer advice, HR, and health and safety support for your buisness.
Do you know how Alberta's employment and labour laws apply to your business? Or your
obligations as an employer? Every business must follow these standards, from the smallest
start–ups to the biggest national companies. Partnering with Peninsula Employment Services
gives you access to 24/7 free advice, employer events and more.
Plus you'll get an exclusive 15% discount when you sign up.

• Start getting advice today
• Meet with consultants one–on–one to discuss your business (online or in person)
• Access to complimentary events and webinars
• Help with HR and health & safety to keep your business thriving
Purolator
The Alberta Chamber of Commerce has negotiated group shipping discounts starting at 25%

You're always looking for ways to save on costs and serve customers
better. Take advantage of our group shipping arrangement with
Purolator—and get reliable, professional courier services for less.
Visit www.purolator.com/acc for more information or to register your business.
Communication, Social Media & Marketing
Constant Contact
Four Powerful tools for Small Business Success: 
E-Mail Marketing, Event Marketing, Social Campaigns and Online Surveys.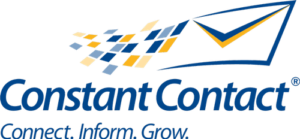 A complete marketing solution that helps you connect with customers and build your business. Save up to 25% when you sign up through your local Chamber of Commerce, even if you are already a Constant Contact user! You can try it for free for 60 days.
Chamber Office Supply
Support your local Chamber by using Chamber Office Supplies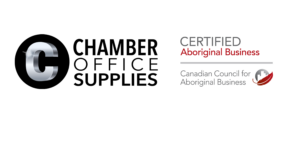 Chamber members enjoy preferred pricing on all their office supply and furnishing needs through Chamber Office Supplies – and best of all, 5% of your purchases go directly to your local Chamber to help them do what they do best – support local business!
For complete information visit our website www.chamberofficesupplies.ca.
Chamber Office Supplies is proud to be a Certified Aboriginal Business and a member of the Canadian Council for Aboriginal Business.
Contact: Michael Williams, Director of Operations, (PH) 1.888.386.0610
Email: mike@chamberofficesupplies.com
nine10 Digital Marketing Bootcamp

Learn how to curate and create content that catches your audience's attention! Join this 12-week Digital Marketing Bootcamp and learn about the four foundations of Digital Marketing–branding, websites, SEO, and social media. As a chamber member you can save $1,750 on this immersive training experience.
You can find more information – as well as details on how to apply – right here https://tinyurl.com/yfeoabkk
If your business would like to offer benefits to our members please send us a message!